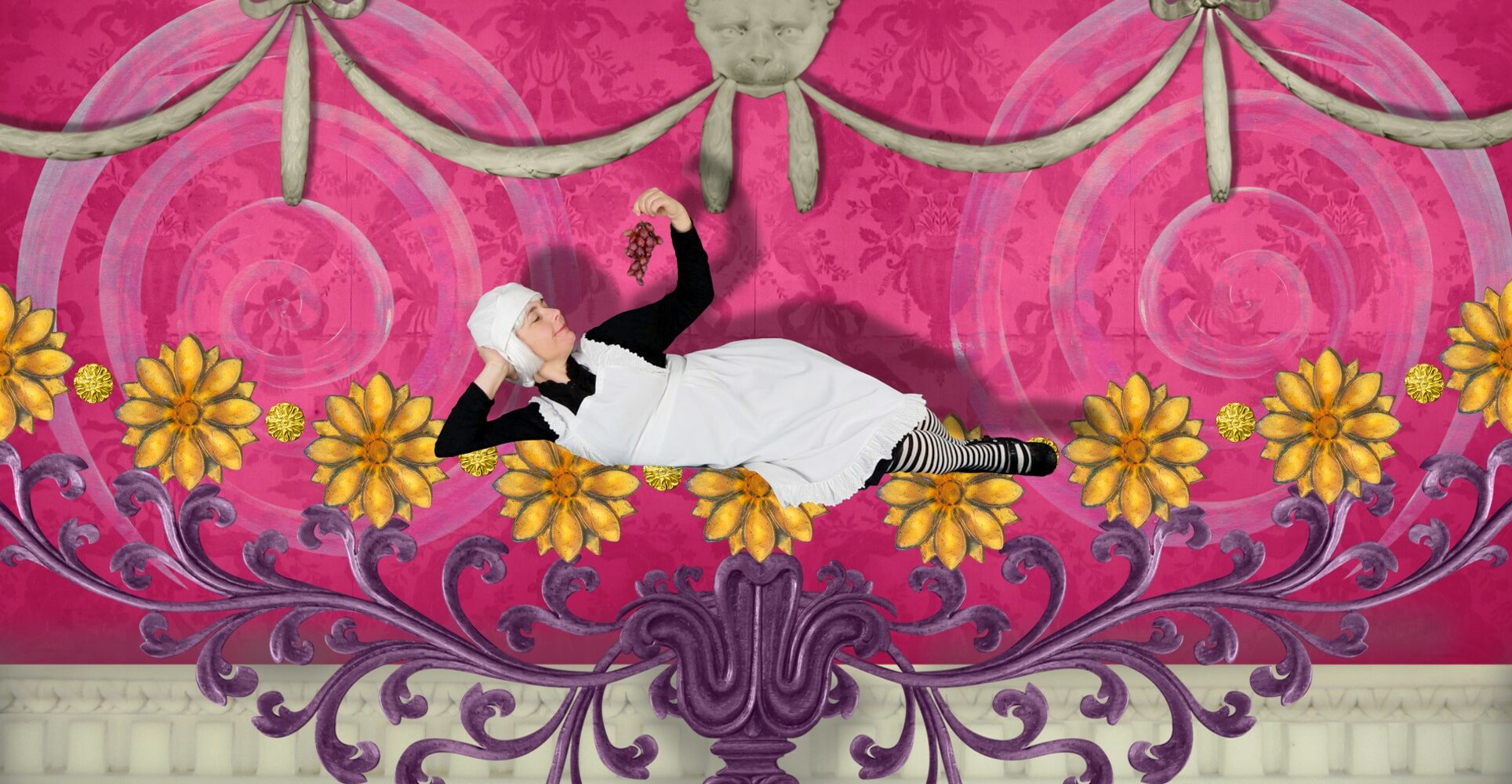 Tracy Satchwill, Artist in Residence
Tracy Satchwill, Artist in Residence
Artist Tracy Satchwill tells us about her experience as an artist in residence at North Lincolnshire Museums. This year's focus has been exploring the contrast between beauty and splendour and the domestic servant.
It has been a wonderful experience to be an artist in residence with North Lincolnshire Museums and get up close and personal with the Museum's archives and artefacts, discover new stories and to respond and reinterpret them in new and exciting ways. I am currently on my second stage of a 12 month residency, this time spending six months at Normanby Hall.
Last year, I spent my time at North Lincolnshire Museum creating three projects that were inspired by their collection and stories. The first project, A Home and A Husband, was a collage animation, looking at female domestic life in cottages, like the Ironstone Cottage at the Museum.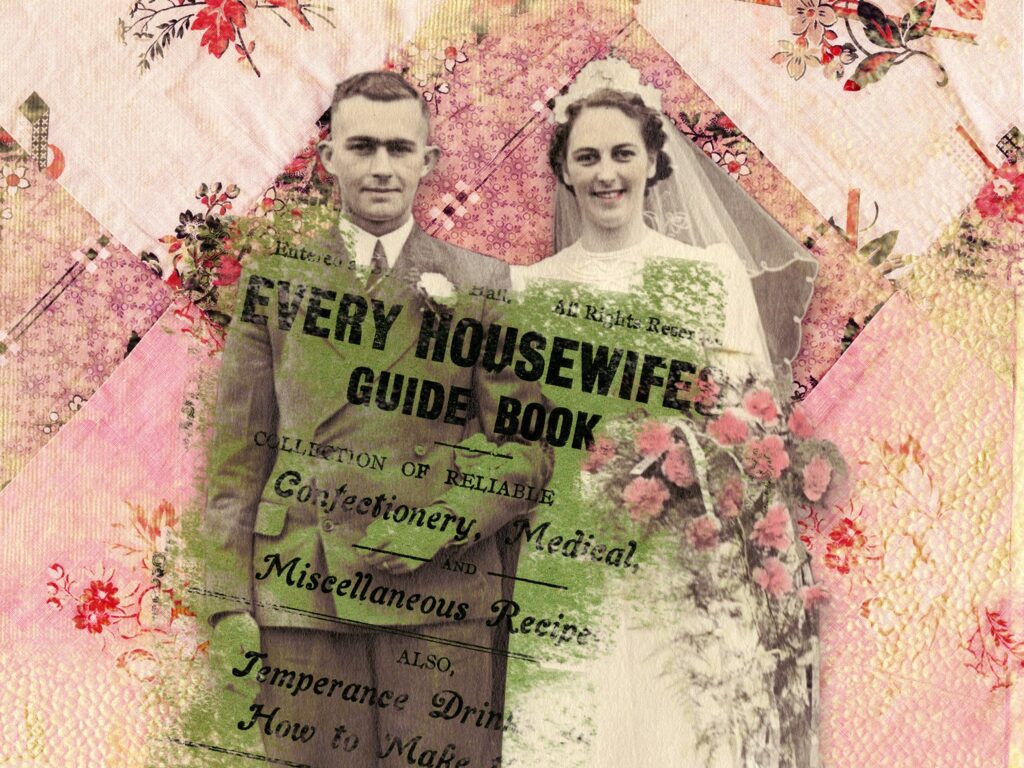 The other two projects looked at women accused of being witches and was inspired by a local folklore book of stories collaged by Ethel Rudkin in 1936. From my research into the witch hunt era, I created the contemporary film I Can See You, which incorporated some of the beliefs, theories, and behaviours around the period. In addition, I created augmented reality face filters of witches' familiars, using the Museums taxidermy collection. This enabled Instagram followers to become a witches' familiar when they took a selfie.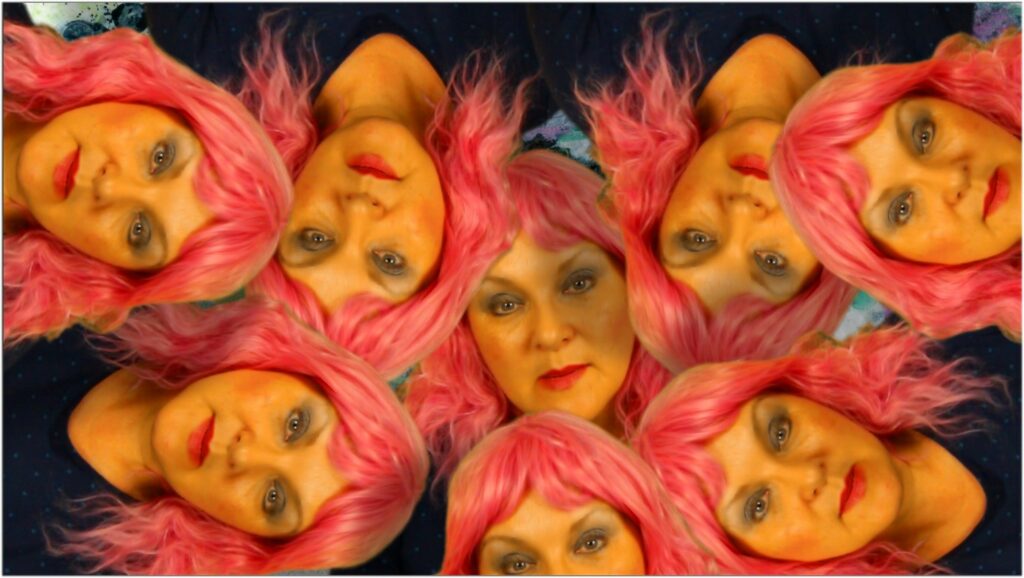 During my time at Normanby Hall, I am focusing on one theme, creating a body of work for an end of residency exhibition in the Community Gallery at the Hall. I continue my interest in the history of women and this time I wanted to look at female domestic servants. Unfortunately, there isn't many documents on servants at the Hall. Therefore, I decided to look generally at the role, perception, and behaviours of maids in country homes such as Normanby Hall and connect this with the rich and beautiful designs and motifs from Regency and Victorian styles. I researched perceptions by looking at books such as Not in Front of the Servants by Frank Victor Dawes, which gave a true portrait of upstairs and downstairs life both in middle class and aristocratic homes. I also reviewed The Book of Etiquette by Lady Troubridge, The Complete Servant by Samuel and Sarah Adams, as well as the Museum's own research and other books and films. It also gave me an excuse to rewatch Downton Abbey!
From my research and my resources of photographs and footage taken of the objects, rooms and behind the scenes of the Hall, I decided to create two films, large scale collages and augmented reality experience.
My first film, Nancy, a collage animation, mixed with live action, location shots and stop motion, follows the dreams of a servant, where she pushes against the boundaries of what a maid should be. In her dream anyone can be transformed and become something or someone else. She explores her normal world in an extraordinary way, travelling through colourful large and surreal Regency style designs and high-status objects.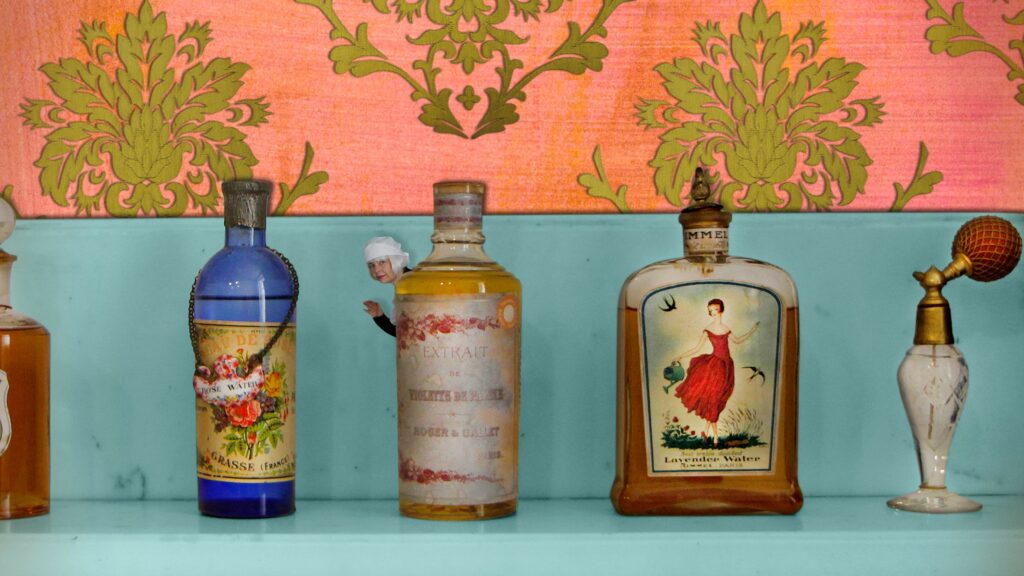 In the second film, I am looking a shift in power between the maid and mistress, combing text, imagery, footage and mark making and is a work in progress. This will be a darker film compared with the playful and bright colours of Nancy.
Little Women, a series of three large scale collages, looks at the maids in disguise behind the beauty and splendour and expensive objects. The other stand-alone collage, No One In Particular, will enable the visitor to reveal the maid using an augmented reality app. They will be able to download an app and view a 3D version through their phone. There will also be other augmented reality artwork to view during the exhibition.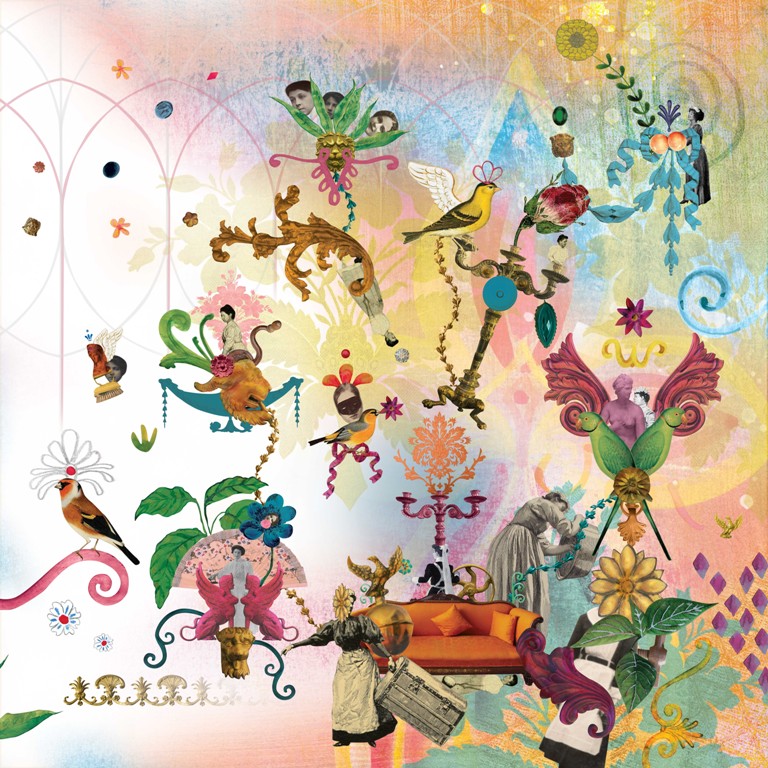 This has been an amazing opportunity to work on the residency projects at both sites and I appreciate the team's support at North Lincolnshire Museums. The residency has pushed my practice into new territories, created a body of work that I am proud of, and I have met some lovely people on the way.
The exhibition, That's Not My Name, will run from 4 March 2022 to 7 January 2024 at Normanby Hall. Please see the Normanby Hall and Country Park website for opening times.
The residency was made possible through Arts Council England funding via the Humber Museums Partnership, of which North Lincolnshire Museums is a partner.