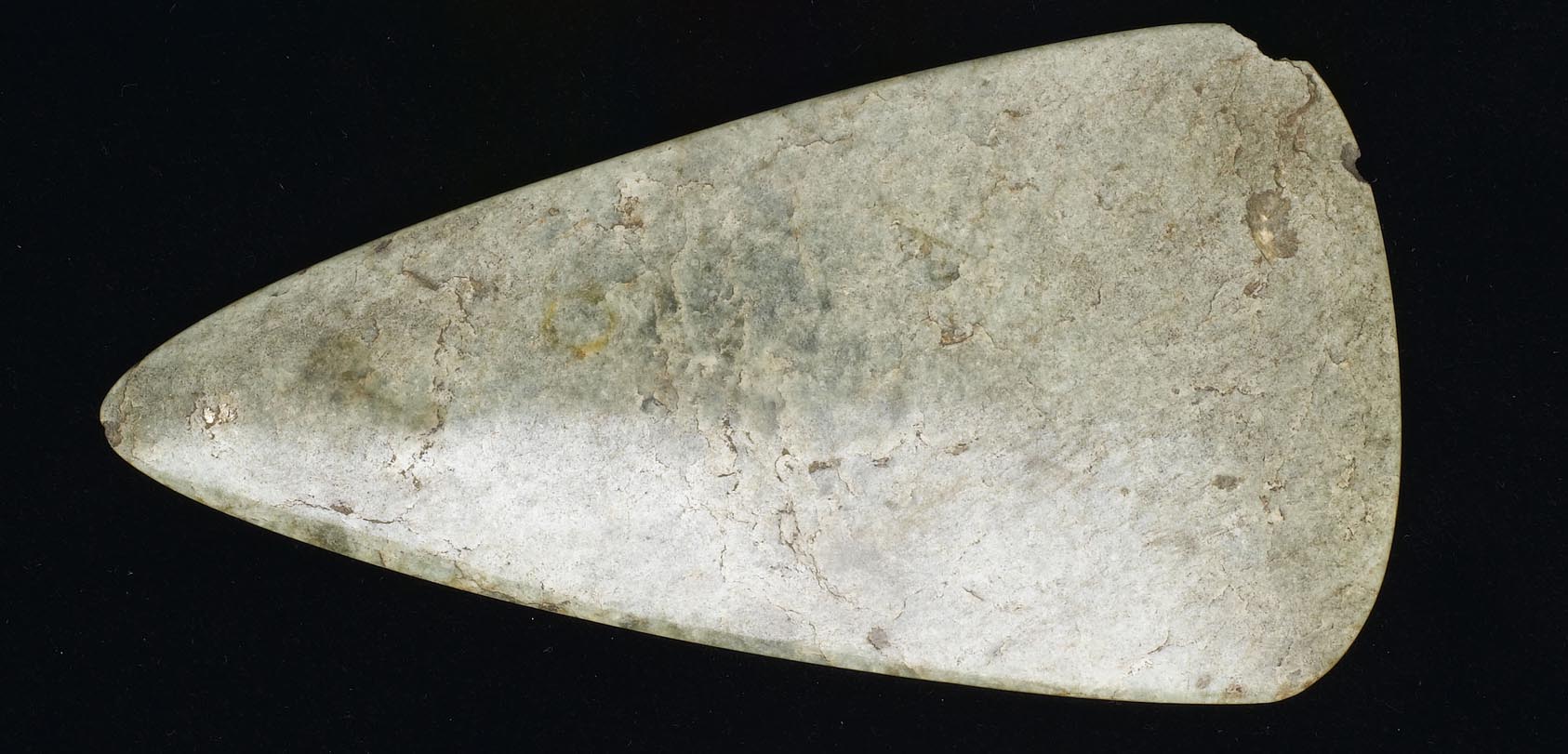 Curator's Choice – The Wroot Axe
This Wroot Axe was made from Jadeite during the Neolthic period. Axes were important tools during the Neolithic, used for tasks like chopping down trees to create fields and building houses. However, not all axes were used as tools. Axes made from some materials including Jadeite, seem to have had a special significance as status symbols.
About 2000 Jadeite axes have been found across northern Europe, with about 100 in England. Recent research has found that all were made from Alpine Jadeite, sourced from high up in the North Italian Alps. In fact, we now know that the Wroot Axe came from a boulder in the Porco Valley, below Mount Viso and 1500 km from Wroot. The axe was found at some point in the early 1900s in Wroot, and later acquired by Ethel Rudkin, a local archaeologist and historian.
In this video, Heritage Manager Rose Nicholson, takes a closer look at the history of the Wroot Axe.