Iron Youth: Scunthorpe's Teenage Stories
Rebecca Lucas, Collections Officer
Everyone has their own Teenage Story. It's made up of experiences, moments and memories of growing up.
Good or bad, proud or embarrassing – our Teenage Story shapes who we grow up to be.
People have always experienced a period of transition between childhood and adulthood. The concept of a 'teenager' began in the 1950s. Young people had more money and opportunities than previous generations. They could make their own decisions, create their own identities.
Youth Organisations
Many Teenage Stories start or take place in a youth club, on a team or taking part in a hobby or activity.
In the 1930s people were worried that there weren't enough things for young people to do in Scunthorpe. There had been a rise in juvenile crime and they wanted to help develop a sense of citizenship in young people.
More clubs, activities and organisations were set up for teenagers. They created opportunities and experiences for young people. Since then, there has been a range of things for teenagers to do in Scunthorpe.
Provisions and facilities for young people in Scunthorpe have continued to adapt and change to meet the needs of teenagers.
Youth Clubs
Scunthorpe Youth Centre was one of the first purpose-built youth facilities in the country. It provided a meeting space and facilities for existing organisations and its own youth club.
It was built in 1939 on Doncaster Road but during the Second World War it was used for civil defence purposes. In 1941 the young people moved in, with an official opening in 1943.
Scunthorpe Youth Centre was demolished in 2007. Throughout its 68 year history hundreds of Scunthorpe residents passed through its doors. The youth club offered activities for everyone including table tennis, snooker and break dancing.
In the beginning boys and girls had separate activities and facilities. They only mixed on special occasions. Yet, as time passed everyone was welcome to try their hand at a huge range of activities.
There were also youth clubs in different areas of Scunthorpe and groups attached to churches and places of worship. Many of these groups, and new ones, are still active today.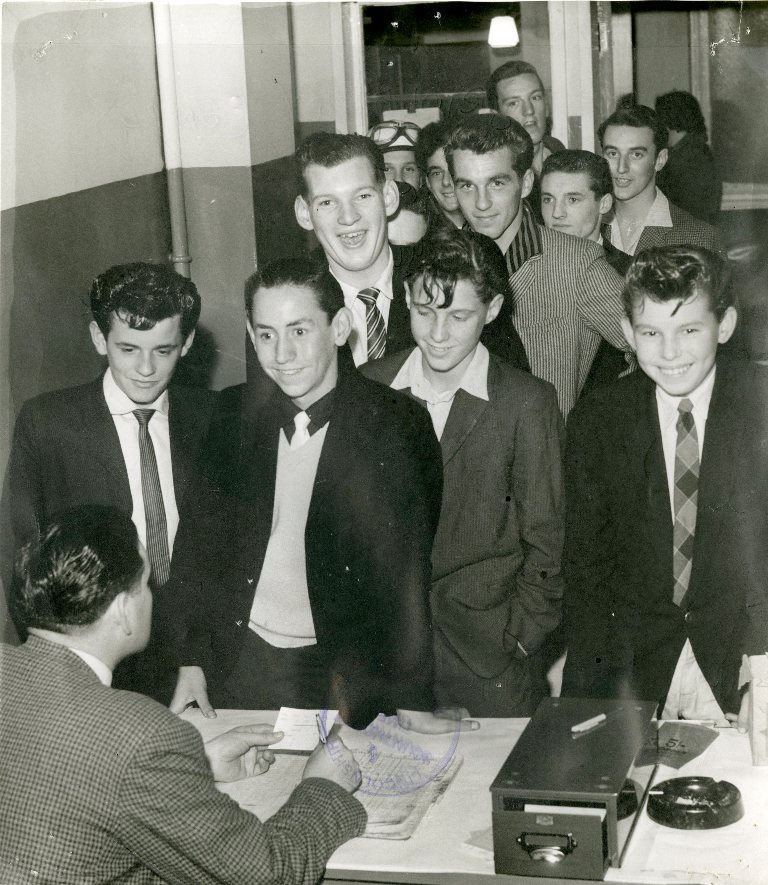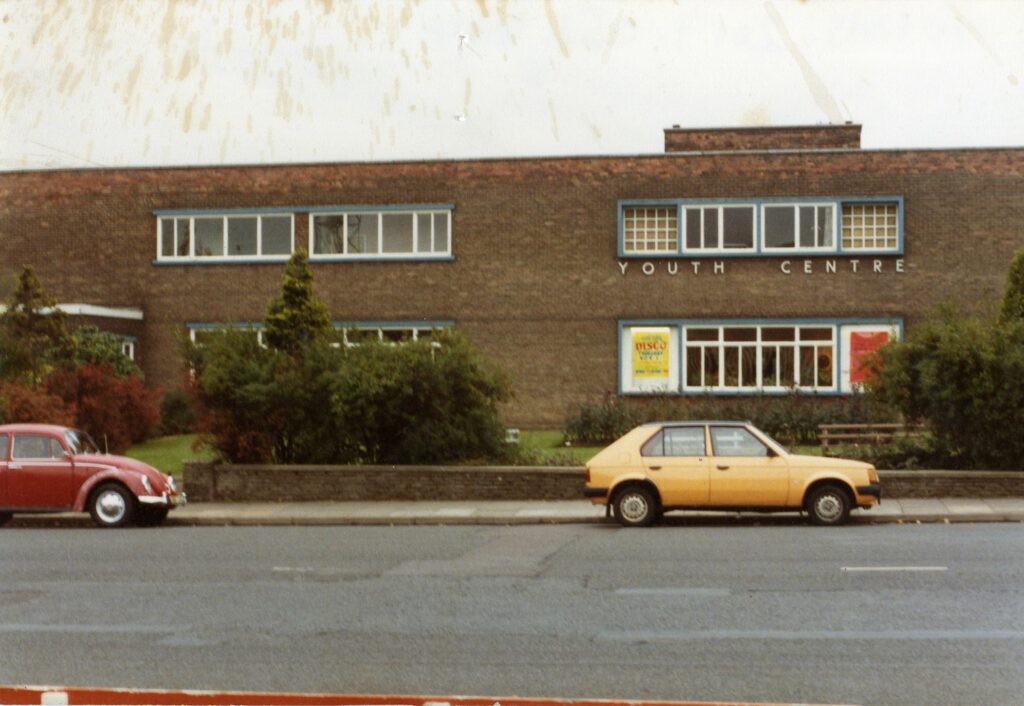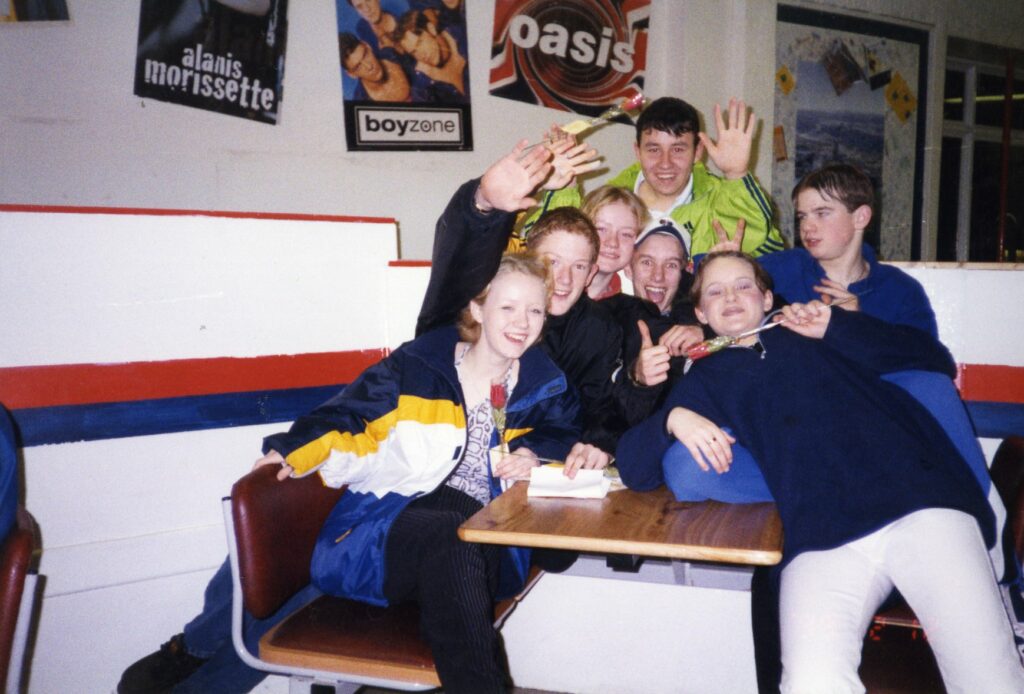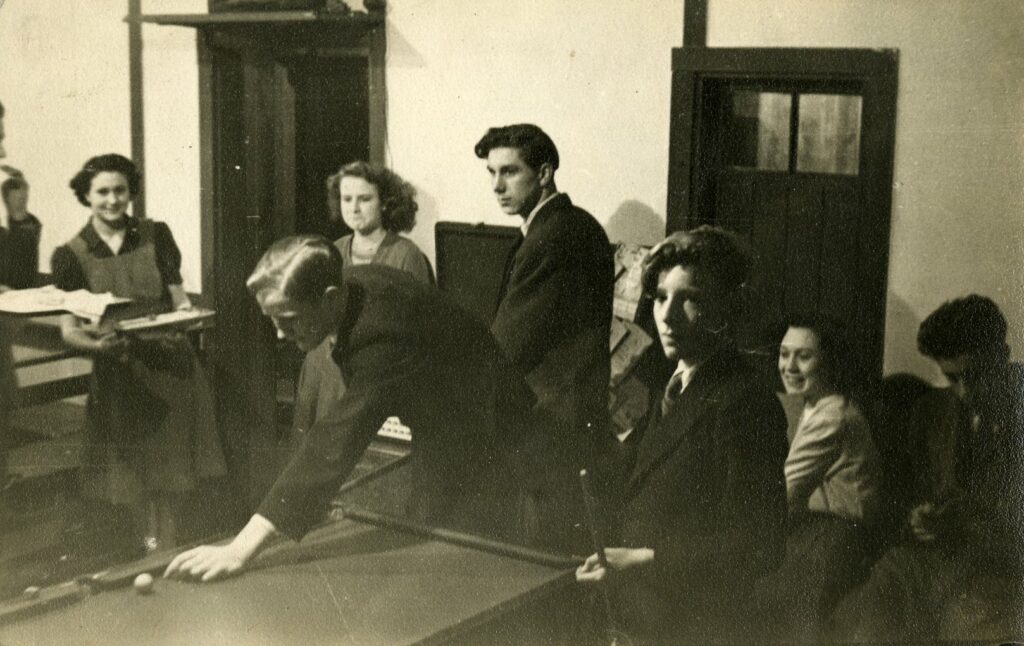 Uniformed Organisations
Uniformed youth organisations have been part of Scunthorpe's Teenage Story for over 100 years.
Some of these groups have links to adult military forces. For example, the Air Training Corps, Army Cadet Force and the Sea Cadet Corps. Others, including the St John's Ambulance Cadets, are part of the civilian uniformed services. The Boys Brigade and the Church Lads and Church Girls Brigade are religious uniformed youth organisations. Scouts and Guides have always an emphasis on outdoors skills. Many of these organisations can provide young people with life-long friends and a path to a future career or hobby.
These organisations all aim to provide young people with experiences to help them become good citizens. They provide opportunities for young people to try new things, meet different people, and see new places.
These groups have continued to adapt to meet the changing needs and interests of young people. The popularity of these groups has changed over time. Some have closed and merged with others. Yet a number still form part of Scunthorpe's Teenage Story today.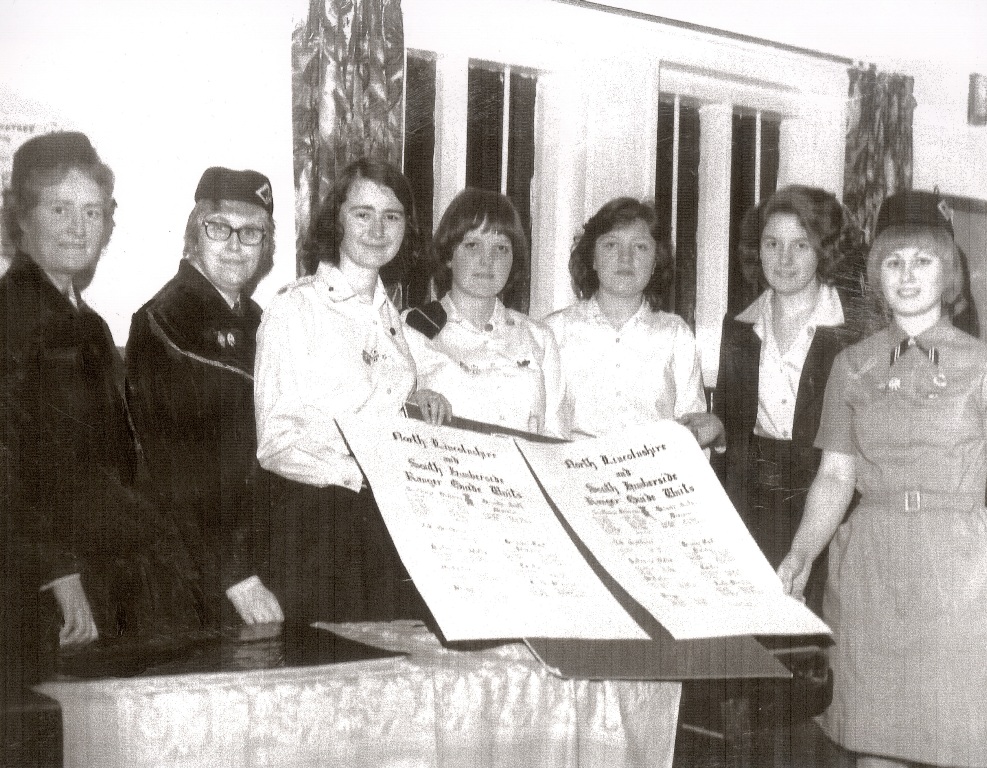 Sport
Sport is a central part of many Teenage Stories. It can be the start of a career or hobby or a way to stay active and have fun.
Many young people join the youth sections of local sports teams. In Scunthorpe, youth clubs had their own sports teams that would compete with each other.
West Common Sports Hall opened in Scunthorpe in 1968 as part of the local youth provision. Members had to be aged 14-21 or an adult member of a local youth organisation. Sports offered at the hall included football, fencing, volleyball, rock climbing and tennis. The warden, Stan Moore, wanted to offer something for every young person to try. The West Common teams competed at local, regional and national levels. The wheelchair basketball team was very successful and some of its members competed at an international level.
As well as playing, watching and supporting sport is an important part of many Teenage Stories. Many remember going to watch Scunthorpe United play for the first time or saving up to buy a football shirt.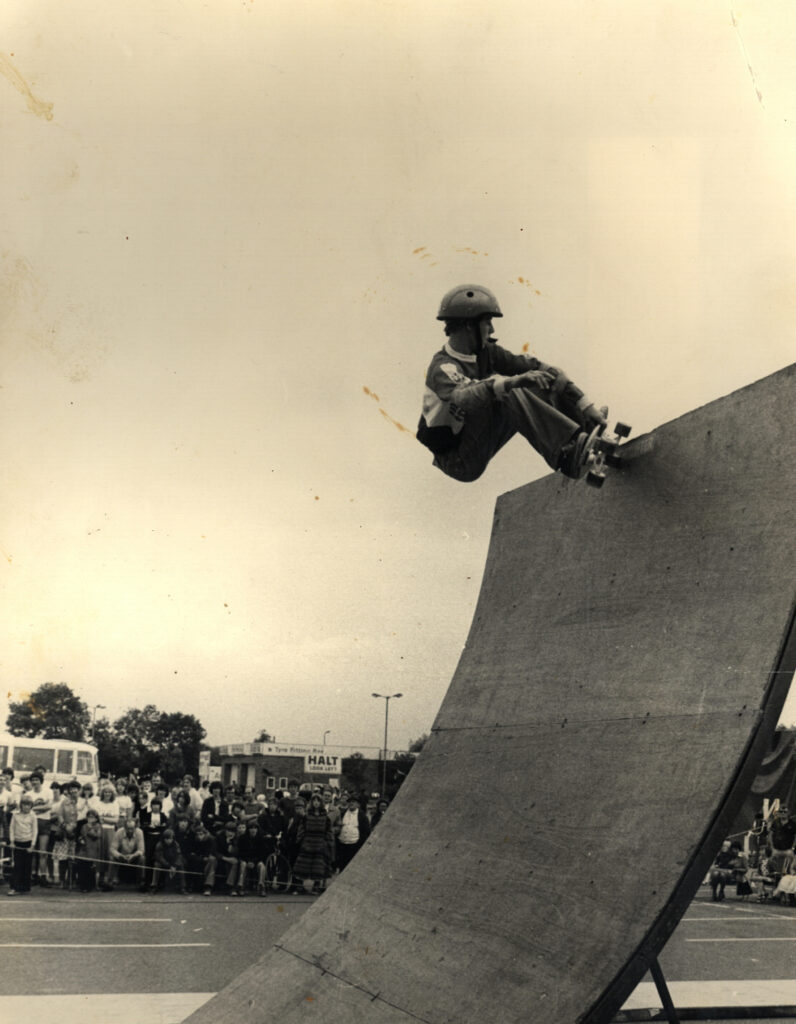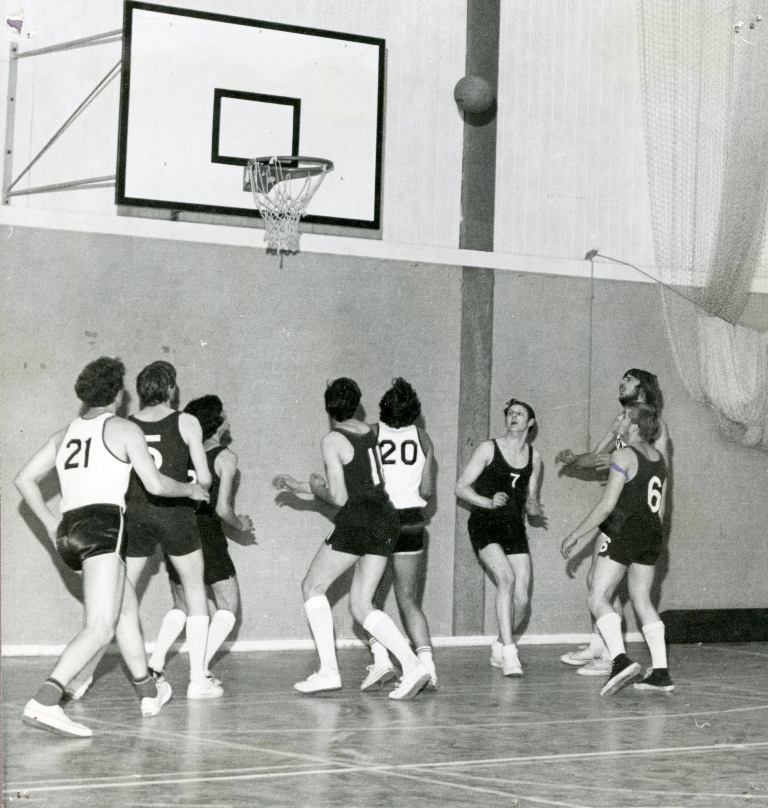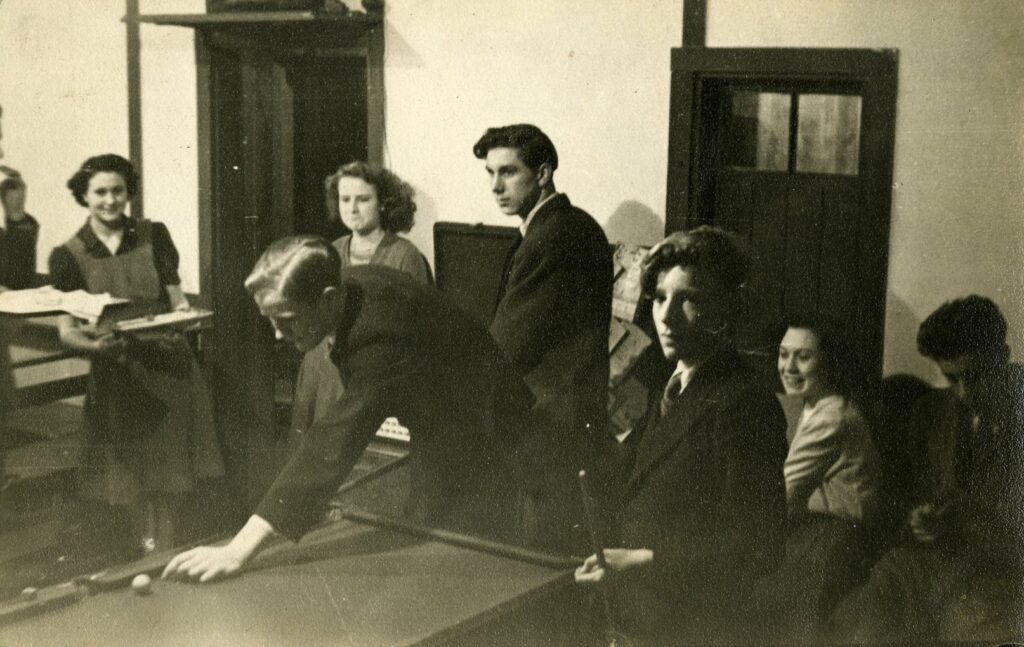 Music
Many Teenage Stories have music at their heart. It provides the soundtrack to growing up. There are stories of learning to play an instrument, going to live gigs and concerts and listening to music in a teenage bedroom.
Young people have always been involved in the Scunthorpe music scene. Local gigs gave many their first experience of live music and inspired them to make their own music.
The Rock Open is an important chapter in Scunthorpe's Teenage Story. The annual music competition gave many teenage bands a chance to showcase their talent.
Teenage Stories also include experiences with choirs, orchestras and bands for young musicians. They not only offer opportunities to perform but also to learn, make friends and travel.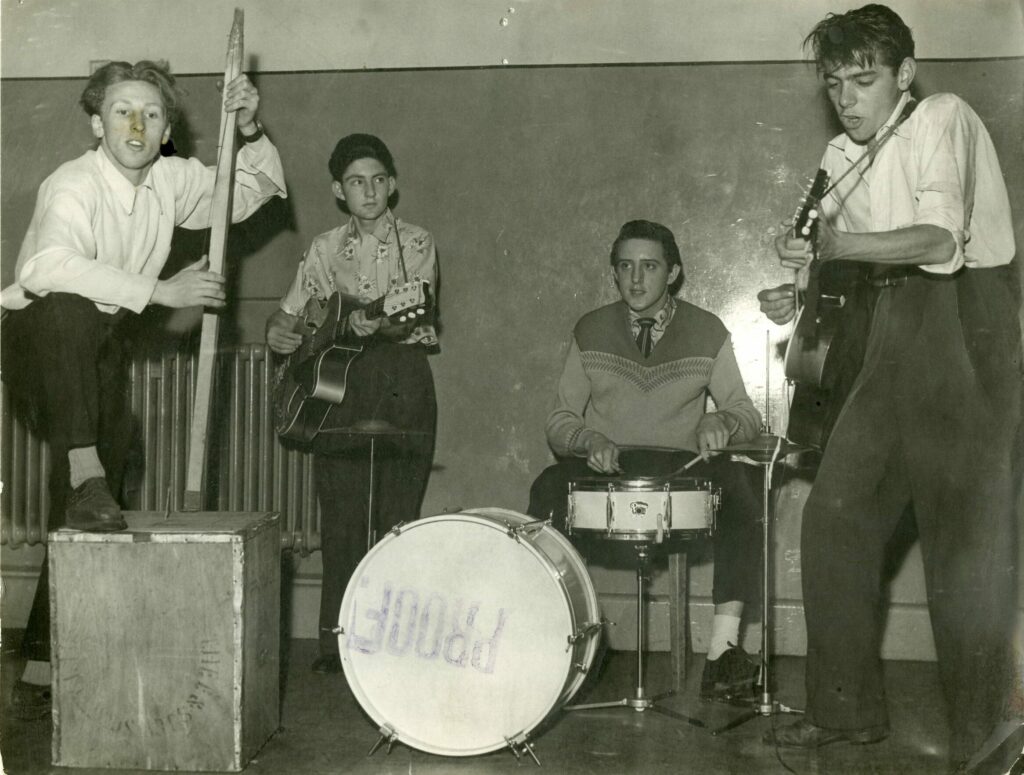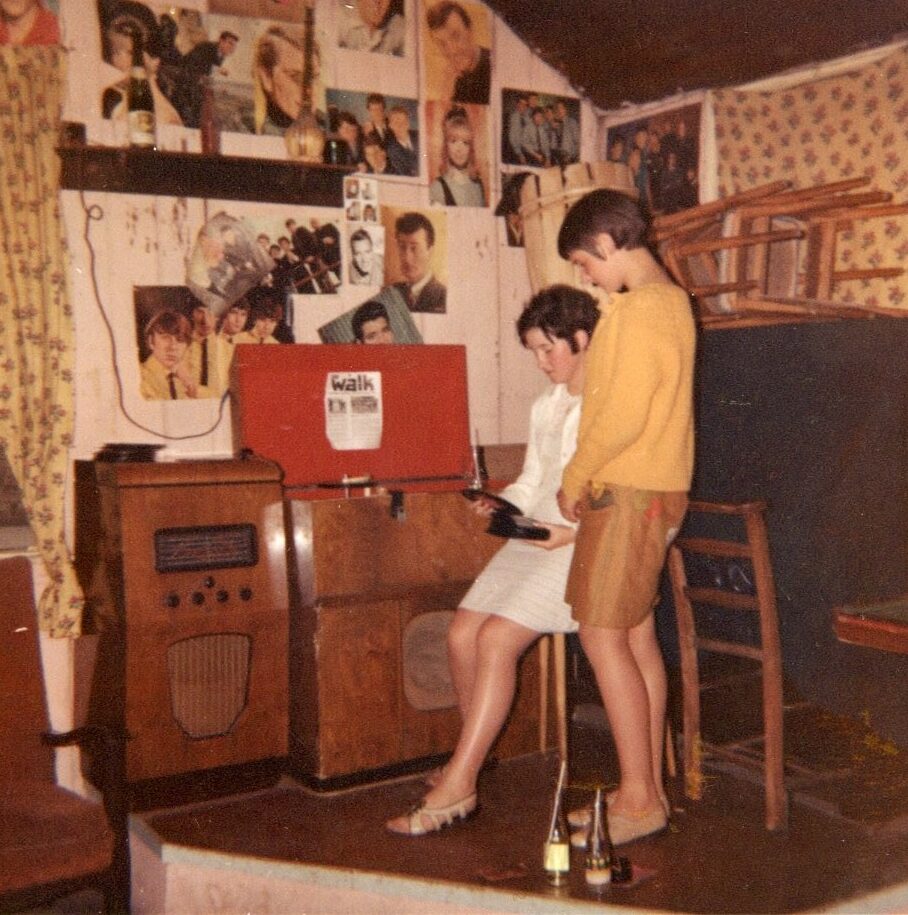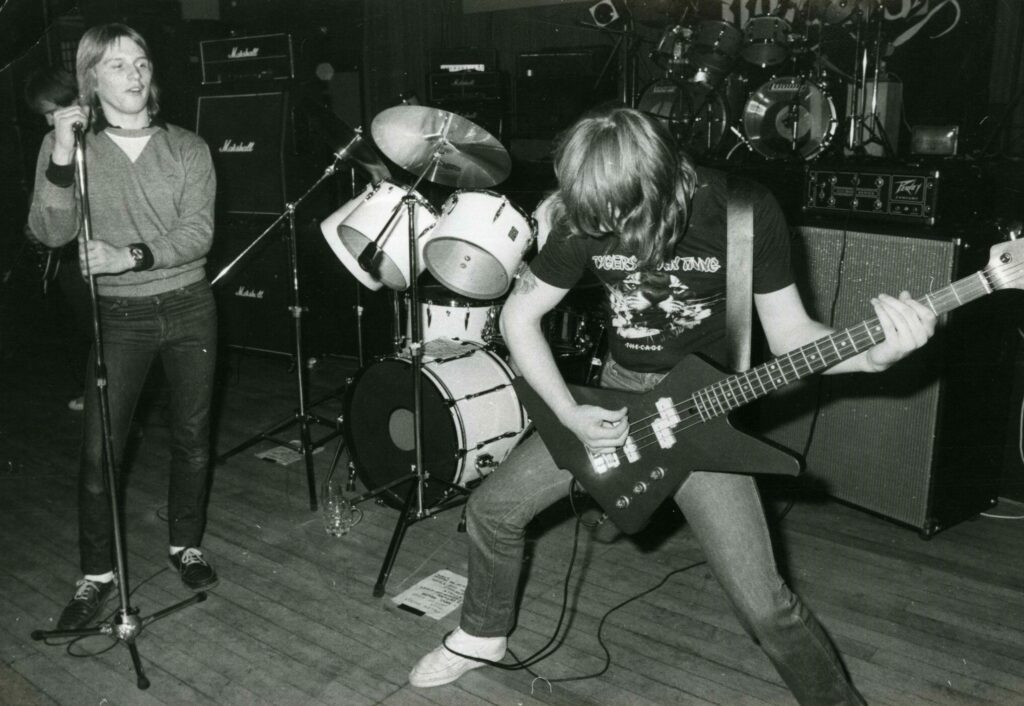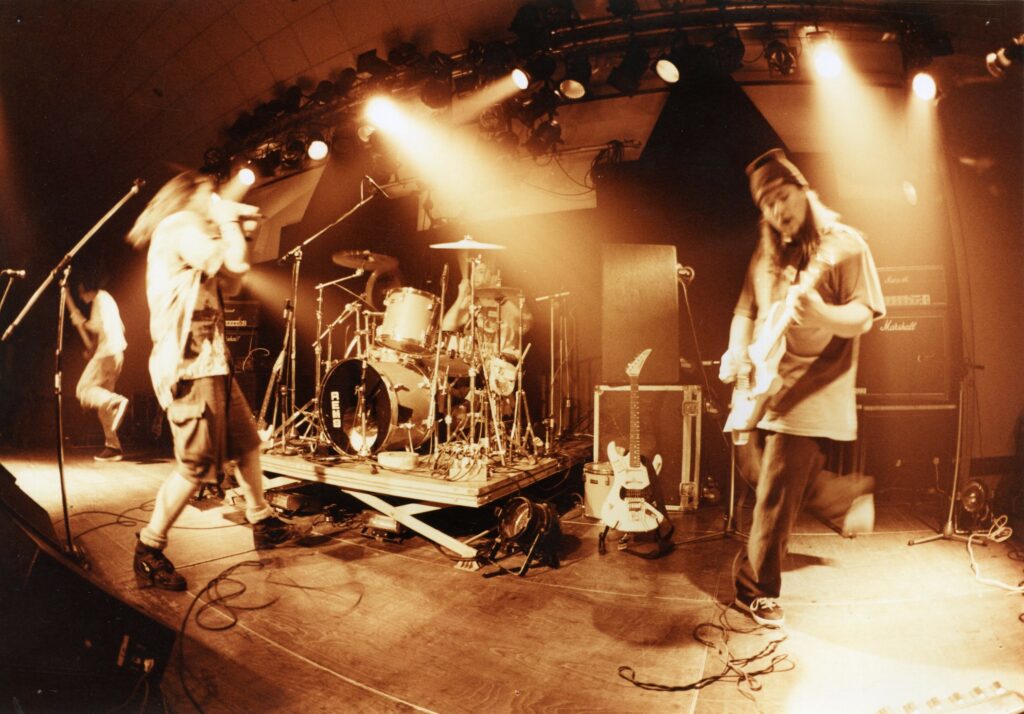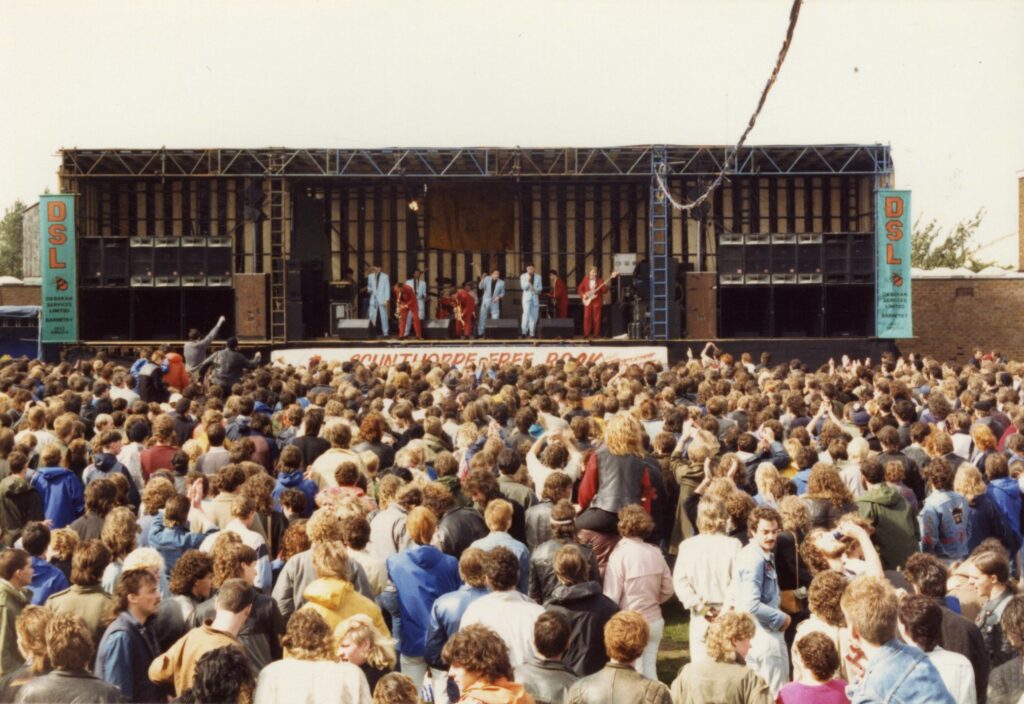 Dancing
Discos, dance halls and nightclubs form the setting for many Teenage Stories.
Up until the 1960's dance halls were popular with teenagers. Many stories of teen romance started on the dance floor. Popular Scunthorpe venues included 'Pop Campbell's' and The Baths Hall both on Doncaster Road. Dance halls had live music but there were also discos held all over town in youth clubs and pubs.
From the 1970s discos and nightclubs became more popular and venues opened across Scunthorpe. Many were open only to over-18s but there were always younger teenagers trying to get in.
In addition to fun nights out, many young people have danced competitively with some going on to professional success.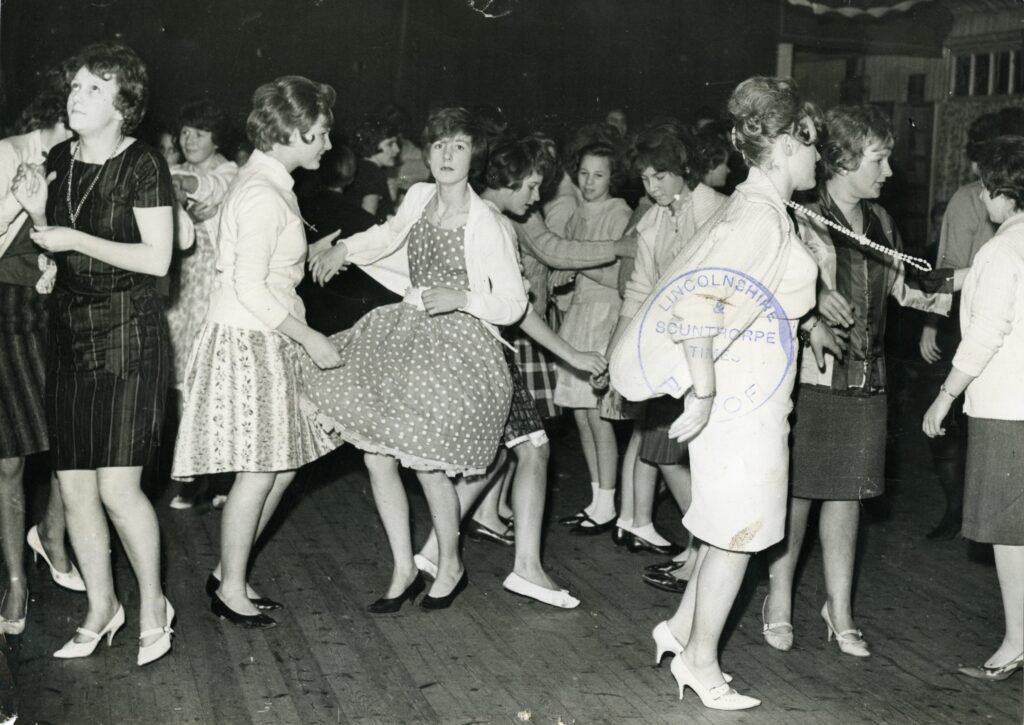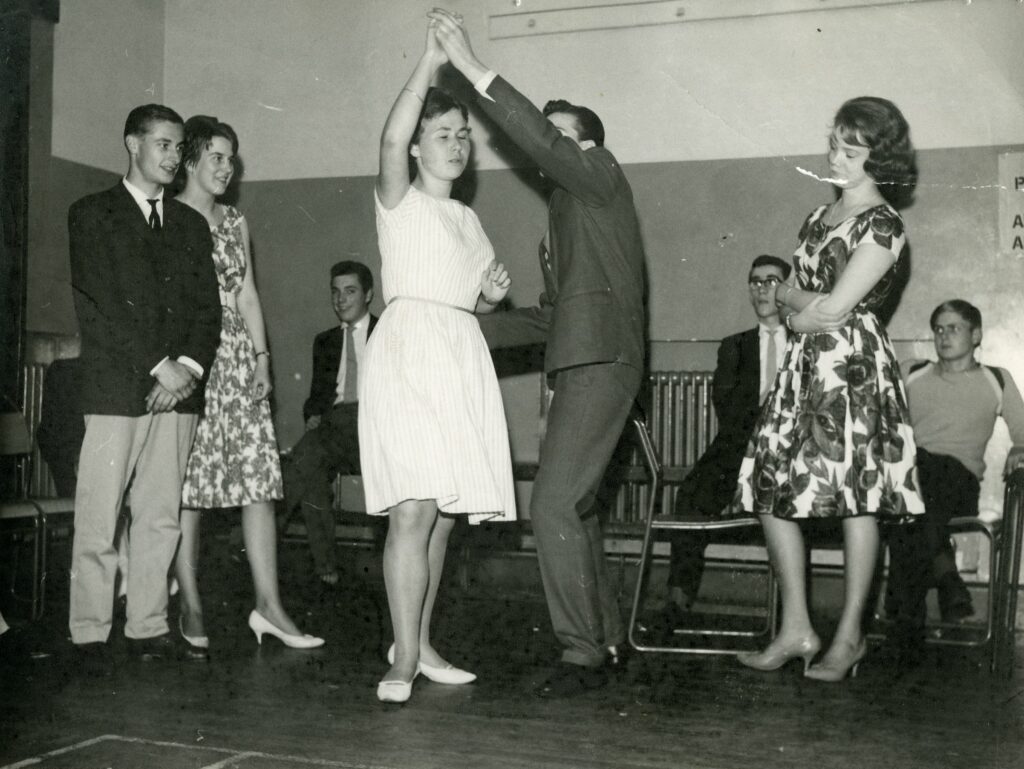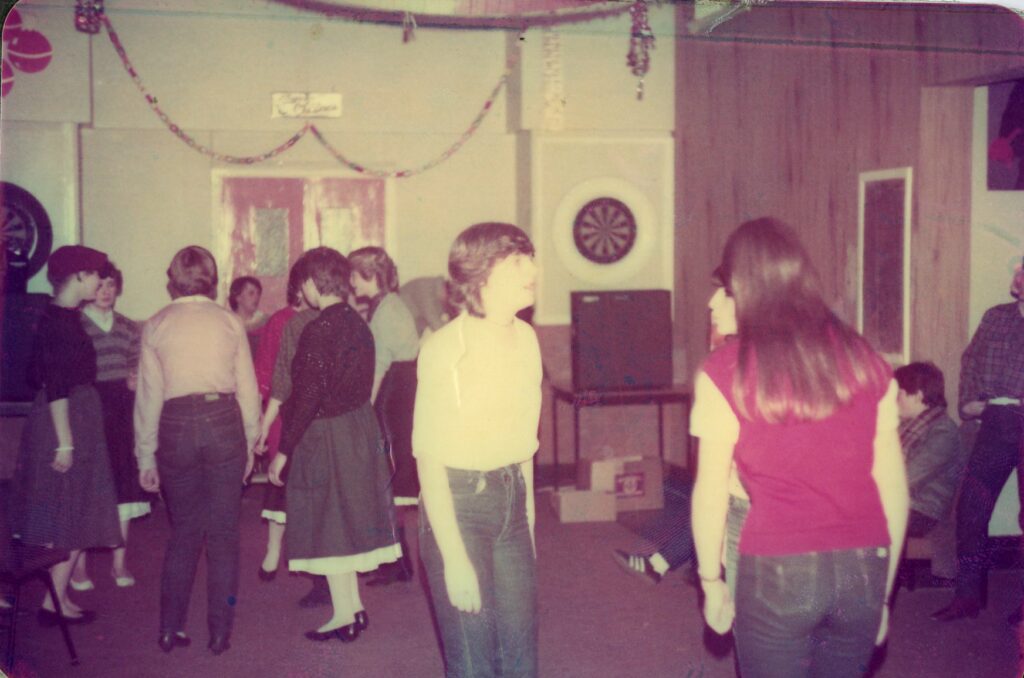 Fashion
Fashion tells Teenage Stories. It is a way to communicate an identity to the world. It is influenced by music, friends, and self-esteem. Fashion can inspire creativity and even lead to a career in design.
The way young people dress often confuses and even angers older generations. Clothes can make you stand out and make a statement or they can be used to hide, blend into the background.
Many teenage fashions are part of national trends but Scunthorpe has its own unique teenage fashion stories.