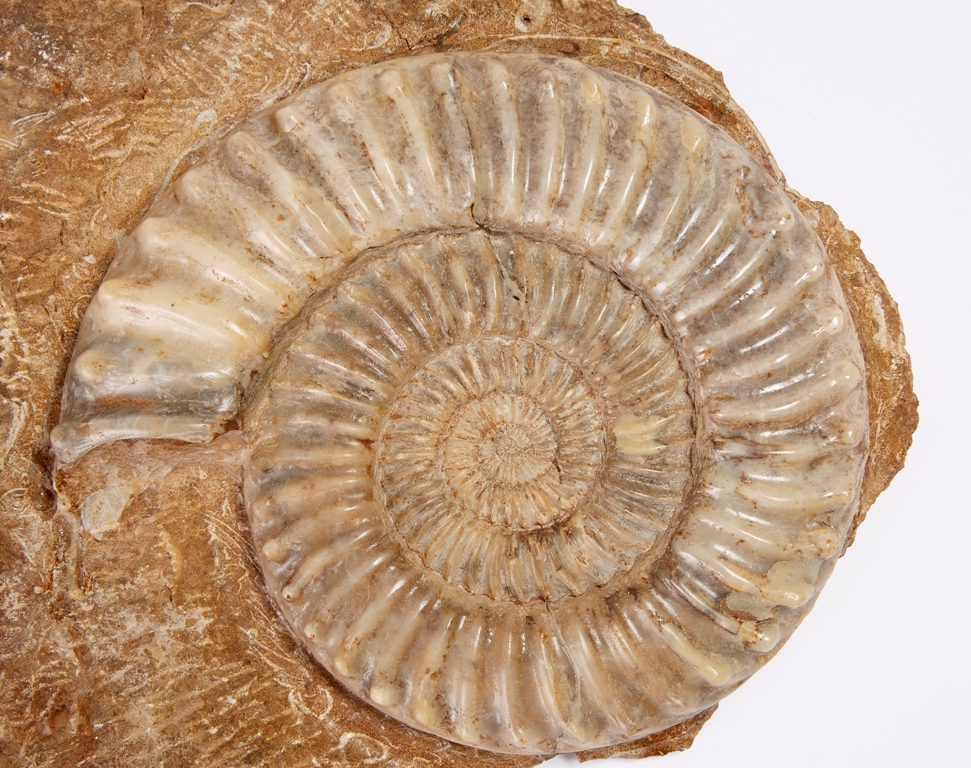 Natural Sciences
The Natural Sciences Collection is made up of geology and biology specimens. The geology collection includes rocks and minerals and a large collection of fossils. The biology collection includes mounted specimens, insects, shells and herbarium sheets. There are around 1000 taxidermy vertebrate specimens.
Preserving geological material and natural habitats at risk from ironstone mining was one of the founding concerns of the Museum. The core collection of local fossils was formed by Harold Dudley and his contemporaries in the early years of the Museum.
The Geology collection consists of approximately 5,000 local fossils and 2,000 rocks and minerals. The fossils include a small collection of type, figured and cited specimens. The collection of fossils from the Frodingham Ironstone rock is nationally important.